Discover our at-home broadcast quality video production.
Have the flexibility to shoot and broadcast program from anywhere in the world using professional cameras or even smartphones, and produce from a remote studio or from their own home using our cloud production platform. All remote productions are delivered with the same high standard as a traditional outside broadcast setup, while reducing the personnel and equipment sent on locations. The program can then subsequently be distributed to audiences across the globe.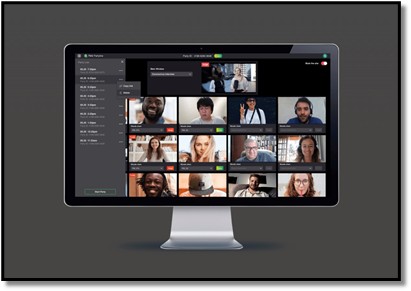 We enable cloud-based broadcast quality virtual interaction and collaboration in real time for crew members, talent and contributing viewers in different locations. We offer an ideal solution for virtual press conferences or online media briefings.
Transmit live to out cloud-based system from any camera using our wide range of live video transmitters